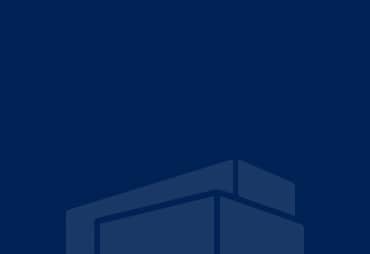 Broadstone Net Lease Announces Management Transition & YE 2022 Business Update
John Moragne to be named Chief Executive Officer
Ryan Albano to be named President & Chief Operating Officer
Kevin Fennell to be promoted to Executive Vice President & Chief Financial Officer
ROCHESTER, N.Y. – Broadstone Net Lease, Inc. (NYSE: BNL) ("Broadstone," "BNL," the "Company," "we," "our," or "us"), today announced that its Board of Directors has approved a senior executive succession plan pursuant to which John Moragne, currently the Company's Executive Vice President and Chief Operating Officer, will become Chief Executive Officer ("CEO") and a member of the Board, effective February 28, 2023. President and CEO Chris Czarnecki will step down from his current role and the Board of Directors upon the effective date but will remain with the Company through January 31, 2024, in an advisory role as part of the planned transition.
"Broadstone has a bright future and John is the clear choice to lead the Company as CEO into the next phase of its growth," stated Chris Czarnecki. "I am immensely proud to have been part of such a dynamic team over the past 13 years and to have served as the Company's CEO since 2017. I am tremendously grateful to have had the opportunity to build BNL into what it is today. After an exceptional year of operational performance and much thought and reflection, I feel that now is the appropriate time for me to step down to focus more on my personal interests and spend additional time with my family. I am confident that the Company will be in very capable hands moving forward into the next chapter. John has been a close colleague and friend of mine for many years, and I look forward to facilitating a seamless transition and supporting the entire team."
Accepting the appointment of CEO, Mr. Moragne said "I am grateful for this opportunity to lead Broadstone into the future with the same exceptional team I have worked alongside for the past seven years. I appreciate the confidence that Chris and the Board have placed in me to uphold our strong track record of execution and continue delivering long-term value for our shareholders." Mr. Moragne has served as Executive Vice President and Chief Operating Officer since 2018, leading the Company's real estate investments, operations, and numerous other corporate functions, and previously served as the Company's General Counsel from 2016 to 2018. Prior to joining the Company, Mr. Moragne served as an M&A and securities attorney in private practice, including providing legal counsel to BNL since the Company's inception in 2007.
"On behalf of the Board, I want to thank Chris for his distinguished leadership and steadfast commitment to BNL throughout his 13-plus-year tenure with the Company," said Chairman Laurie Hawkes. "Chris has been instrumental in BNL's growth since its earliest days, including recruiting and developing the current leadership team. We congratulate him on the extraordinary success he has achieved on behalf of all our stakeholders." Ms. Hawkes continued, "The Company is extremely fortunate to have such a deep bench of talent and experience. As we transition the Company's leadership to John, the Board and I maintain complete confidence in and excitement for the future of BNL."
As part of the senior executive succession plan, Ryan Albano, currently the Company's Executive Vice President and Chief Financial Officer, will transition to the role of President and Chief Operating Officer, effective February 28, 2023. In his new role, Mr. Albano will oversee the Company's investment strategy and real estate operations, including acquisitions, portfolio management, asset management and dispositions, and credit functions. Mr. Albano has served as BNL's Chief Financial Officer since February 2017 and is a member of our Investment Committee.
Additionally, Kevin Fennell, currently the Company's Senior Vice President of Capital Markets & Credit Risk, will be promoted to Executive Vice President and Chief Financial Officer, effective February 28, 2023. As Chief Financial Officer, Kevin will oversee capital markets strategy, investor relations, financial planning & analysis, accounting, internal audit, tax, and IT.
Q4 AND YE 2022 BUSINESS UPDATE
During the fourth quarter, we invested $310.3 million in 18 properties at a weighted average initial cash capitalization rate of 6.7%. Investments were primarily weighted towards industrial assets, which represented $292 million of the total. The leases had a weighted average initial term of 19.7 years and minimum annual rent increases of 2.0%. For the full year 2022, we completed investments totaling $907.2 million.
During the fourth quarter, we sold three properties for net proceeds of $39.2 million at a weighted average cash capitalization rate of 5.8%. For the full year 2022, we sold eight assets for net proceeds of $57.9 million.
Collected 99.9% of base rents due for the fourth quarter for all properties under lease, and our portfolio was 99.4% leased based on rentable square footage, with three of our 804 total properties vacant and not subject to a lease as of quarter end. For the full year 2022, we collected more than 99.9% of base rents due for all properties under lease.
On December 28, 2022, we settled our outstanding forward equity offering of 13,000,000 shares for net proceeds of $273.2 million. We used the proceeds to pay down a portion of the outstanding borrowings on our revolving line of credit.
About Broadstone Net Lease, Inc.
BNL is a real estate investment trust that acquires, owns, and manages primarily single-tenant commercial real estate properties that are net leased on a long-term basis to a diversified group of tenants. The Company utilizes an investment strategy underpinned by strong fundamental credit analysis and prudent real estate underwriting. As of December 31, 2022, BNL's diversified portfolio consisted of 804 individual net leased commercial properties with 797 properties located in 44 U.S. states and seven properties located in four Canadian provinces across the industrial, healthcare, restaurant, retail, and office property types.
Forward-Looking Statements
This press release contains "forward-looking" statements within the meaning of Section 27A of the Securities Act of 1933, as amended, and Section 21E of the Securities Exchange Act of 1934, as amended, regarding, among other things, our plans, strategies, and prospects, both business and financial. Such forward-looking statements can generally be identified by our use of forward-looking terminology such as "may," "will," "should," "expect," "intend," "anticipate," "estimate," "would be," "believe," "continue," or other similar words. Forward-looking statements, including our assumptions, involve known and unknown risks and uncertainties, which may cause BNL's actual future results to differ materially from expected results, including, without limitation, risks and uncertainties related to the COVID-19 pandemic and its related impacts on us and our tenants, general economic conditions, including but not limited to increases in the rate of inflation and/or interest rates, local real estate conditions, tenant financial health, property acquisitions, and the timing and uncertainty of completing these acquisitions, and uncertainties regarding future distributions to our stockholders. These and other risks, assumptions, and uncertainties are described in Item 1A "Risk Factors" of the Company's Annual Report on Form 10-K for the fiscal year ended December 31, 2021, filed with the SEC on February 23, 2022, which you are encouraged to read, and is available on the SEC's website at www.sec.gov. Should one or more of these risks or uncertainties materialize, or should underlying assumptions prove incorrect, actual results may vary materially from those indicated or anticipated by such forward-looking statements. Accordingly, you are cautioned not to place undue reliance on these forward-looking statements, which speak only as of the date they are made. The Company assumes no obligation to, and does not currently intend to, update any forward-looking statements after the date of this press release, whether as a result of new information, future events, changes in assumptions, or otherwise.